THANK YOU for being part of the sex magic at VFW2016!

---
CLICK ON GOING - SAVE THE DATE - STAY IN THE LOOP - SHARE!
VFW2016 saw the festival truly explode to an international level with an unparalled level of kink community crossroads intersecting at the many electrically charged events of the weekend. For our 5th Anniversary, we are adding even MORE events to the weekend, with many surprises in store. This will be an absolutely DO NOT MISS stop on the international kink party circuit for 2017 so mark the date and start making travel plans now!
---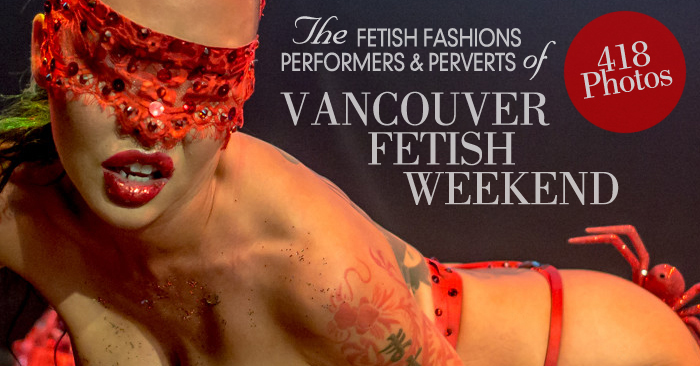 This just might be the best gallery yet from Vancouver Fetish Weekend 2016! Zemekiss Photography captured SO MANY INCREDIBLE MOMENTS from the festival – ranging from jaw-dropping shots of the stage shows, candid shots with our ultra creatively attired & wonderfully kinky attendees, but most of all, this gallery captures the thrill and glamour of the prime time showcase fetish fashion shows. You ABSOLUTELY owe it to yourself to browse through this collection of images, which is already sparking inspiration for next year!
Featured performers and designers : Masuimi Max, Val Vampyre, Cervena Fox, The Lost Girls, Valynne Vile, Jane Smoker, Brent Ray Fraser, Isaac T, Evilyn13, Samantha Mack, Dawnamatrix Designs, Pandora Deluxe Latex, Frankie Faux, Lola Frost, Villainy Loveless and many many more!
read more