VFW 2020 : JULY 23-27
SCROLL DOWN FOR NEWEST ANNOUNCEMENTS!
VFW is a full summer weekend fetish holiday, packed with events where you can show your biggest and best fetish outfits, punctuated by thrilling world class entertainment and fetish fashion shows, events where you can get kinky with your pervy playmates, but also enjoy relaxed and daytime activities where you can solidify friendships. As always, the Friday of VFW features a large-scale themed ball which changes every year to keep things fresh and inspirational, next year themed as the LUST IN SPACE SCI-FI FETISH BALL in addition to our Saturday night main event and many other activities, including the world-famous VFW Fetish Cruise.
RSVP on FACEBOOK / RSVP on FETLIFE
---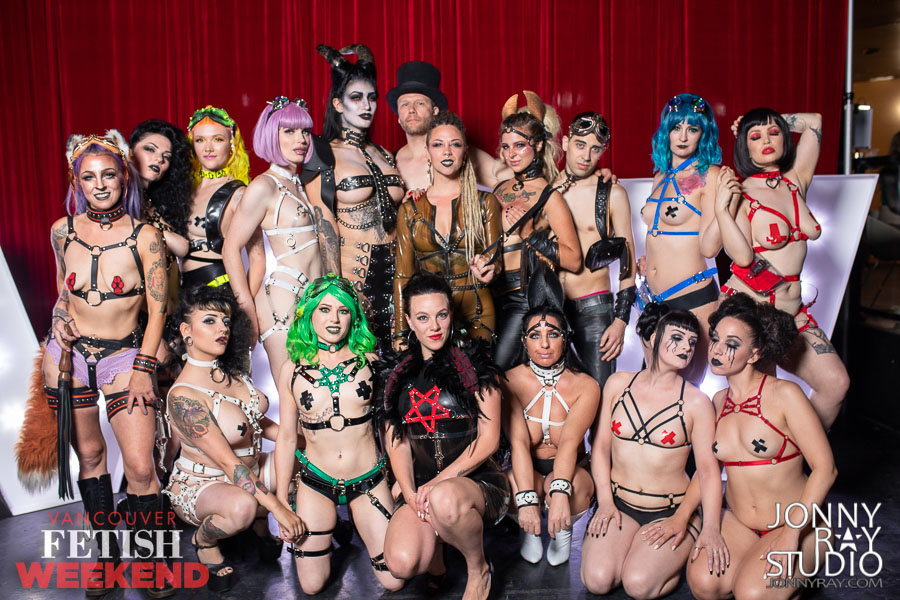 Here's over 1000+ photos from the official photo booth of Vancouver Fetish Weekend 2019, hosted by Jonny Ray Photo Studio! The photo booth gallery is always one of our favourites, as these are primarily photos of our wonderful attendees in full party mode, captured right in the heat of the moment during the main Friday & Saturday events of the Weekend. You can clearly see from everyone's happy & excited energy that they are having an incredible time, feeling sexy and loving being surrounded by their fetish friends from all over the world. People REALLY brought their A-game to both the 7 Deadly Sins Ball on the Friday and the 7 Year Anniversary Fetish Ball on the Saturday!
read more