VFW 2019 : JULY 25-29
Best Of VFW / Red Carpet Interviews (NSFW) from Restricted Entertainment on Vimeo.
SCROLL DOWN FOR THE NEWEST INFO!
VFW is a full summer weekend fetish holiday, packed with events where you can show your biggest and best fetish outfits, punctuated by thrilling world class entertainment and fetish fashion shows, events where you can get kinky with your pervy playmates, but also enjoy relaxed and daytime activities where you can solidify friendships. As always, the Friday of VFW features a large-scale themed ball which changes every year to keep things fresh and inspirational, this year themed as the 7 DEADLY SINS, in addition to our Saturday night main event and many other activities, including the world-famous VFW Fetish Cruise.
---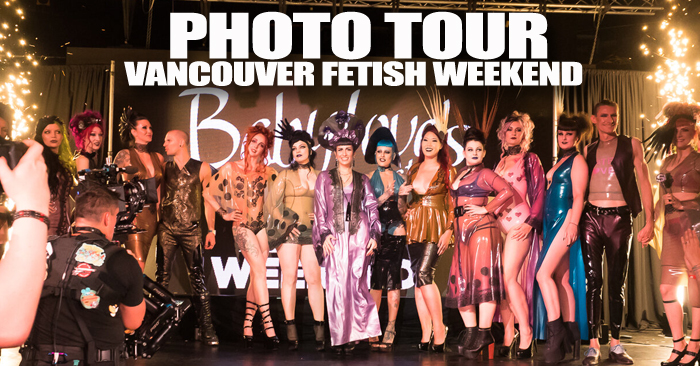 We've saved one of the best for last! This is the final photo gallery of 950+ never-before-seen photos from Vancouver Fetish Weekend 2018, photographed by roving photographer Frankie Panky. Take a moment and feast your eyeballs on the cornucopia of visual delights that this collection of images offers, highlighting all the events of the weekend, including the no dress code Meet & Greet party on the Thursday, the Black Magic Ball on the Friday, the Fetish Walk and main event Anniversary Ball on the Saturday, the world famous VIP Fetish Cruise on the Sunday, and the finale farewell party at the Penthouse.
More than anything this gallery highlights just how big and wide-reaching VFW has become, with attendees coming from all over the world to meet up with their international friends, meet new ones, and enjoy the atmosphere of pure joy that runs through the whole weekend from start to finish! It's easy to see why there's such a buzz about VFW spreading like wildfire throughout the international kink community, as the new 'don't miss' event on the map!
read more