VFW 2020 : JULY 23-27
SCROLL DOWN FOR NEWEST ANNOUNCEMENTS!
VFW is a full summer weekend fetish holiday, packed with events where you can show your biggest and best fetish outfits, punctuated by thrilling world class entertainment and fetish fashion shows, events where you can get kinky with your pervy playmates, but also enjoy relaxed and daytime activities where you can solidify friendships. As always, the Friday of VFW features a large-scale themed ball which changes every year to keep things fresh and inspirational, next year themed as the LUST IN SPACE SCI-FI FETISH BALL in addition to our Saturday night main event and many other activities, including the world-famous VFW Fetish Cruise.
RSVP on FACEBOOK / RSVP on FETLIFE
---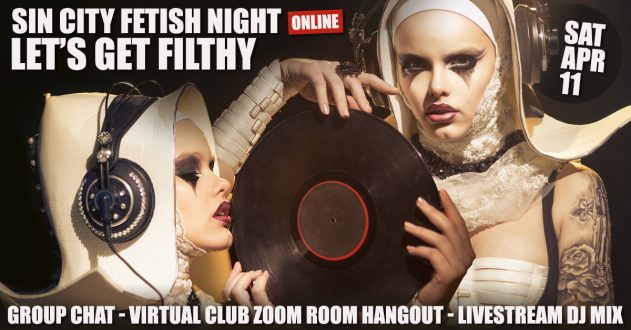 Seeing as how -in-the-flesh fetish gatherings don't look to be possible any time soon, the Sin City and Vancouver Fetish Weekend crew are gearing up to bring you the next best (and MUCH NEEDED) thing this Saturday – an online fetish party, complete with group video chat and livestream DJ mix! Join us, share the event and invite friends! Click through for more info.
MORE INFO / RSVP on FACEBOOK / RSVP on FETLIFE
read more