VFW PUSHED TO 2021, BUT WE STILL HAVE ONLINE KINK EVENTS ON THE 2nd SATURDAY OF EVERY MONTH!
Scroll down for the latest news bulletins from VFW, including news from our monthly fetish night, Sin City, which has online gatherings on the 2nd Saturday of every month! The absolute best way to stay in touch with both digital and in-person events related to VFW is to sign up for our Newsletter!
RSVP to VFW2021 on FACEBOOK / RSVP on FETLIFE
VFW is a full summer weekend fetish holiday, packed with events where you can show your biggest and best fetish outfits, punctuated by thrilling world class entertainment and fetish fashion shows, events where you can get kinky with your pervy playmates, but also enjoy relaxed and daytime activities where you can solidify friendships. As always, the Friday of VFW features a large-scale themed ball which changes every year to keep things fresh and inspirational, next year themed as the LUST IN SPACE SCI-FI FETISH BALL, in addition to our Saturday night main event and many other activities, including the world-famous VFW Fetish Cruise and Decompression Group Beach Trip on Monday.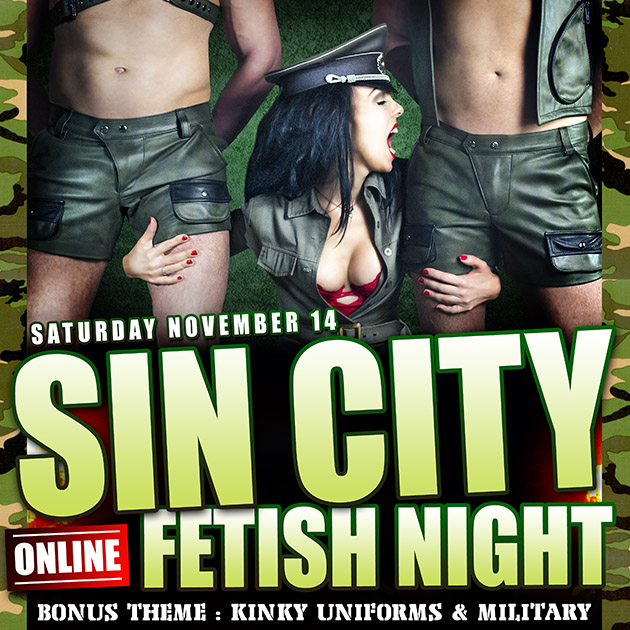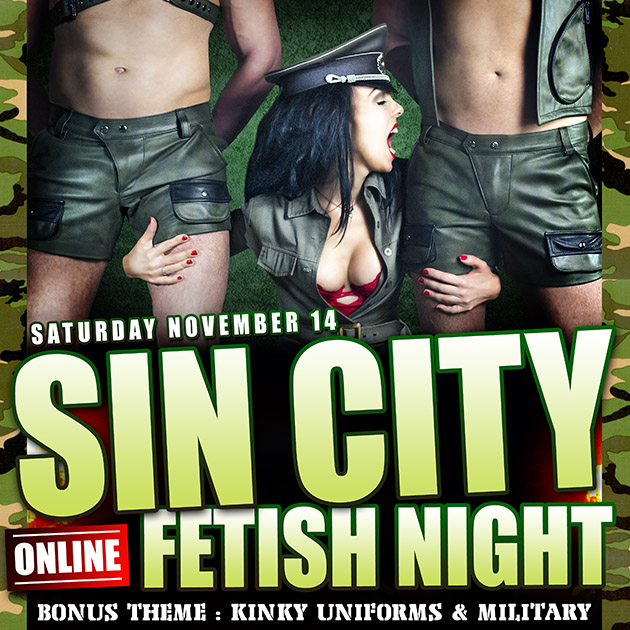 Our next online kink party will be on Saturday November 14, with a bonus theme of KINKY UNIFORMS & MILITARY! For those who wish to dress up, all fetish / sexy / risque outfits are welcome, but for those who like being part of a group theme, we encourage you to take the opportunity to dress up in your best kinky uniforms or military styled gear!
FACEBOOK EVENT LISTING / LAUNCH the MUSIC LIVESTREAM
Once again we are teaming up with our friends in Montreal from Cirque De Boudoir to bring you an online party connecting the Vancouver and Montreal fetish scenes, along with the greater international community worldwide! As well, DJ Kasey Riot will be hosting the official online afterparty! Read on for more details.
GET THE ZOOM PARTY PASSWORD / ENTER the VIP ZOOM PARTY
The main thing you need to know right off the bat is we have a FREE livestream music & chat party on Twitch, and we also have a VIP kinky group video party as well! The VIP group video party is fetish attire / kinky costume mandatory and requires 1 ticket of CDN$10 minimum per household to join.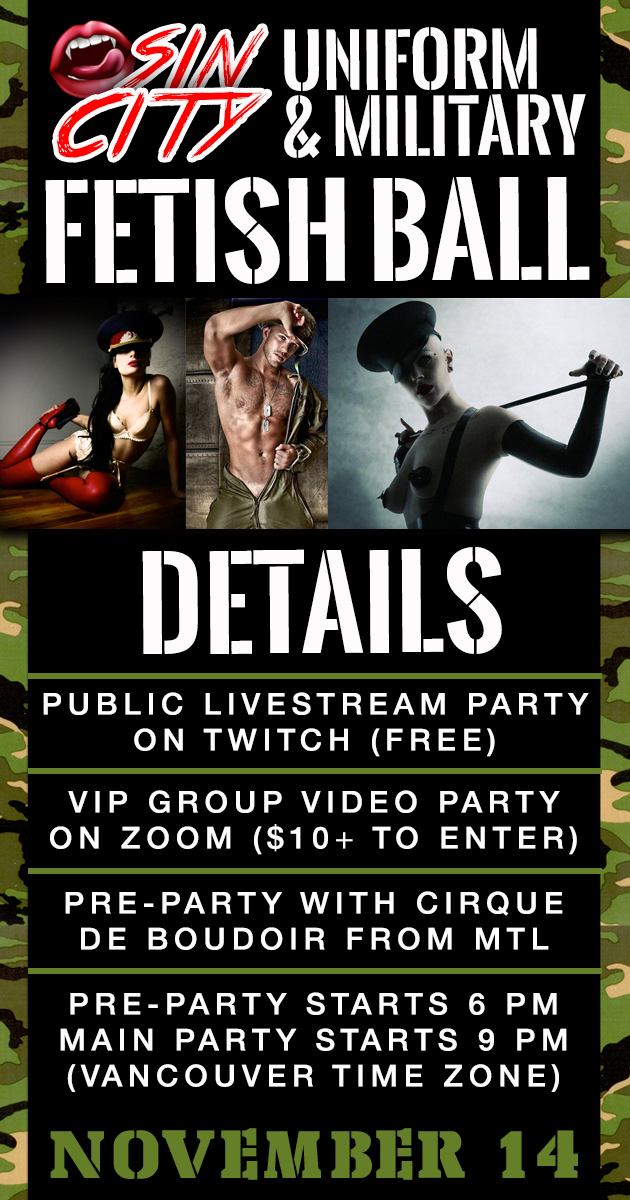 read more