4 nights of fetish events + the world-famous VIP Fetish Cruise!

CLICK ON GOING - SAVE THE DATE - STAY IN THE LOOP - SHARE!
VFW2016 saw the festival truly explode to an international level with an unparalelled level of kink community crossroads intersecting at the many electrically charged events of the weekend. For our 5th Anniversary, we are adding even MORE events to the weekend, with many surprises in store. This will be an absolutely DO NOT MISS stop on the international kink party circuit for 2017 so mark the date and start making travel plans now!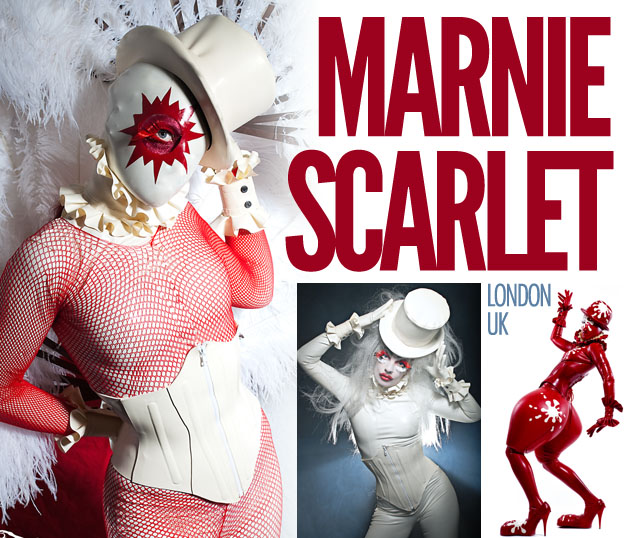 Marnie Scarlet is the Queen of Fetish Cabaret! Renowned for her surreal shows and larger than life looks, Marnie will confuse, shock and tantalize. Marnie combines aspects of cabaret with drag and burlesque, also throwing elements of fetish and performance art into the mix. A true freak of nature, she embraces the light and worships the darkness, with elements of comedy in her shows, as well having slightly sinister and morbid aspects to her acts. Beware! Marnie Scarlet will steal your heart and probably make a nice hat out of it!
Twitter : @MarnieScarlet
Instagram : @marniescarlet
read more