4 nights of fetish events + the world-famous VIP Fetish Cruise!

Meet, party, and play with hundreds of local and global fetish enthusiasts from all over the world as the international community of fetish partiers, performers, models, designers, artists and photographers descends on Vancouver at a truly world-class weekend of unforgettable fun, exotic & erotic events!
VANCOUVER :
Known as one of the most naturally beautiful cities in the world, Vancouver is also known for having an incredibly strong kinky community. Whether you're a local or a traveller, we invite you to book the time off and make Vancouver your fetish holiday from July 27-30!
HISTORY :
The first four Vancouver Fetish Weekends attracted over 750 attendees each and had an incredible vibe, with many international attendees bringing home reports that this was the new 'DO NOT MISS' weekend on the fetish traveller's scene. This year, the lineup of events has almost doubled in size!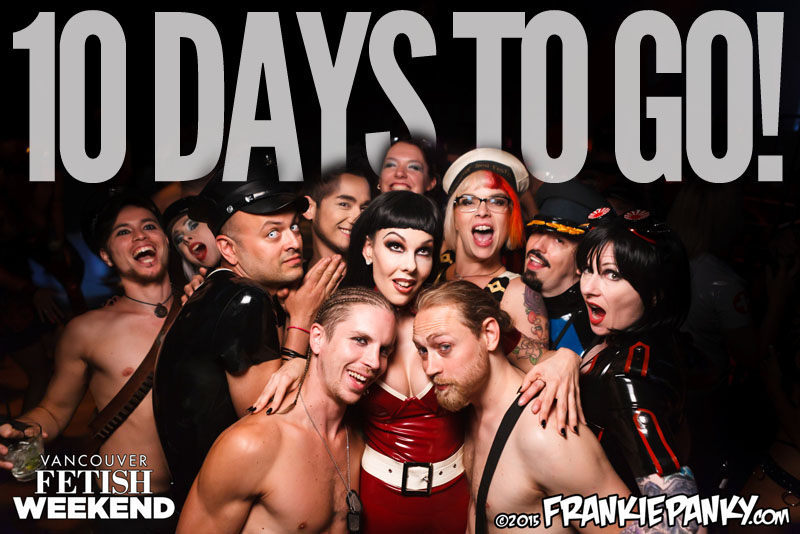 Can you believe there's just 10 days to go before the official launch of the 5th annual Vancouver Fetish Weekend, when we gather together our fetish friends & community from across the world, and invite them into our beautiful city to mix with our local family of kinky party folk?
Whether you are a long time member of the local kink scene or just thinking about coming out to your first event, VFW is by far the most exciting time of year, when our local sandbox is positively overflowing with new playmates and energy pouring into it from far and wide!
read more