4 nights of fetish events + the world-famous VIP Fetish Cruise!

CLICK ON GOING - SAVE THE DATE - STAY IN THE LOOP - SHARE!
VFW2016 saw the festival truly explode to an international level with an unparalelled level of kink community crossroads intersecting at the many electrically charged events of the weekend. For our 5th Anniversary, we are adding even MORE events to the weekend, with many surprises in store. This will be an absolutely DO NOT MISS stop on the international kink party circuit for 2017 so mark the date and start making travel plans now!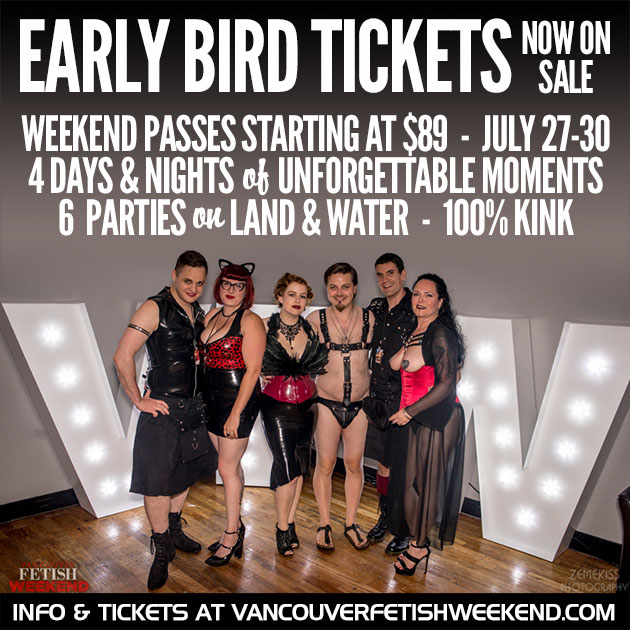 Early bird ticket sales are now active for Vancouver Fetish Weekend! No password needed, just grab your tickets and save some $ … tickets go up to normal price on April 8! Make sure to snag a spot on the VIP Fetish Cruise, which as far as we know is the largest all-fetish cruise in North America – and which is ALREADY 50% sold out after just one week of advance pre-sales! This year has already set a record for fastest VFW ticket sales ever – don't miss out! Blink, and the cruise tickets will be gone!
read more