VFW 2020 : JULY 23-27
SCROLL DOWN FOR THE NEWEST INFO!
VFW is a full summer weekend fetish holiday, packed with events where you can show your biggest and best fetish outfits, punctuated by thrilling world class entertainment and fetish fashion shows, events where you can get kinky with your pervy playmates, but also enjoy relaxed and daytime activities where you can solidify friendships. As always, the Friday of VFW features a large-scale themed ball which changes every year to keep things fresh and inspirational, next year themed as the LUST IN SPACE SCI-FI FETISH BALL in addition to our Saturday night main event and many other activities, including the world-famous VFW Fetish Cruise.
---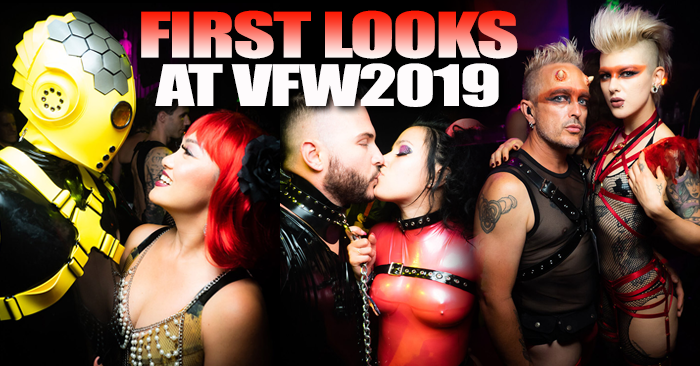 We know you are hungry for photos from the madness that was Vancouver Fetish Weekend 2019! Our photographers shoot on average over 10,000 photos each over the course of all of the events, and processing them can take some time! It may be a few weeks before we get all the full galleries out, but in the meantime, here's a little taste of some quick picks of photos from the Meet & Greet event on the Thursday, the Seven Deadly Sin Fetish Ball on the Friday, the Seven Year Anniversary Fetish Ball on the Saturday, and the group beach trip on the Monday!
TONS of people dressed up for the informal Meet & Greet party, even though there was no dress code, and the Friday and Saturday events were next level. People really brought their A-game this year! Please share far and wide … where appropriate, of course!
All photos are by the very talented Frankie Panky!
read more