Fetish Performers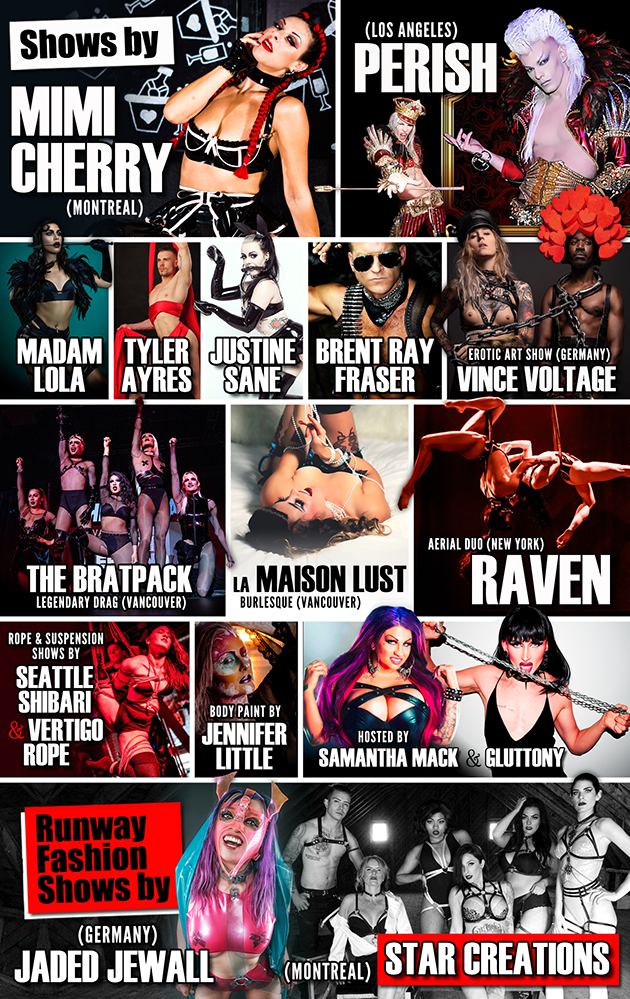 ---
MIMI CHERRY … (Montreal)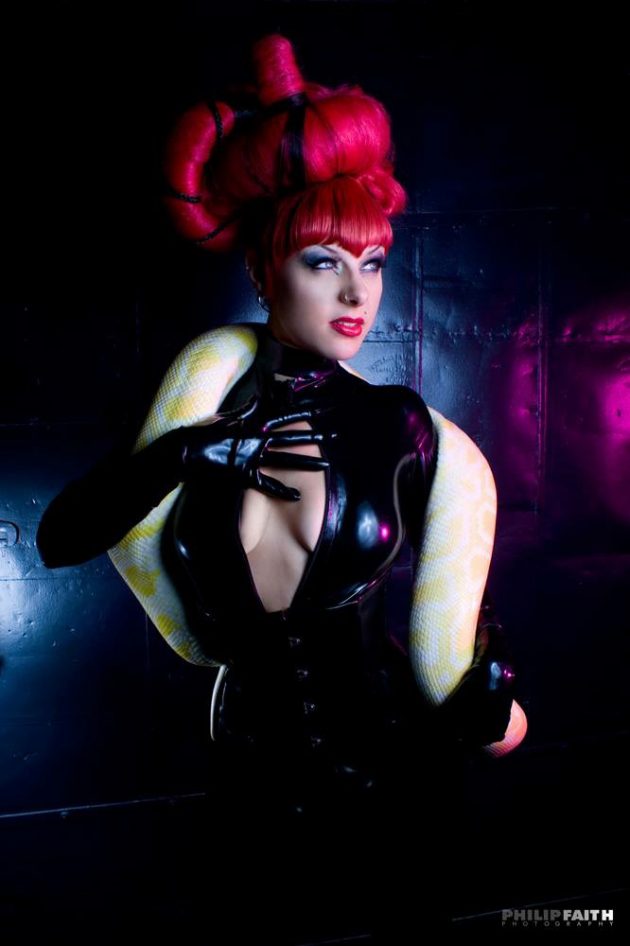 Blending the lines between fetish and burlesque, Mimi Cherry is many things – Goddess, Siren, and most of all, a powerhouse performer with undeniable star power, always delivering a wow factor that makes the entire room stand up and take notice. We are thrilled to welcome her back from her home town of Montreal, to grace the Vancouver Fetish Weekend stage!
Check out Mimi's : Facebook Page / Instagram
---
PERISH … (Los Angeles)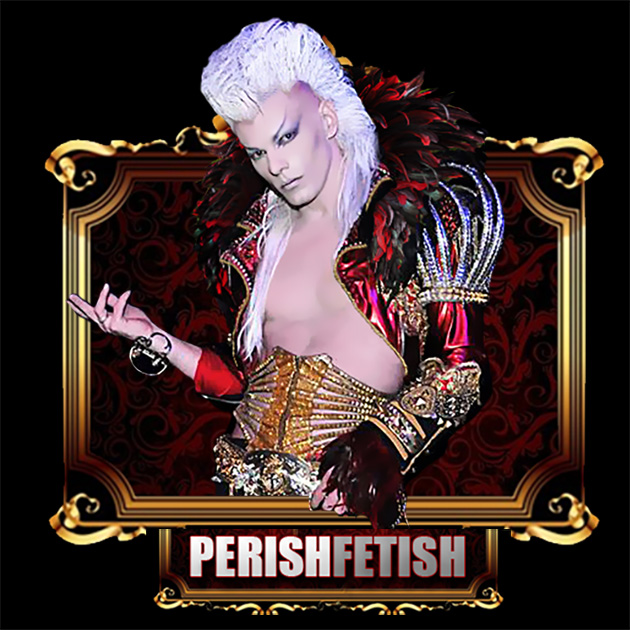 ALL HAIL THE KING OF FETISH! The enigmatic kink chameleon known simply as PERISH returns to us from Los Angeles! Perish was our headliner performer way back at Vancouver Fetish Weekend, and his show at the Commodore is the stuff of legend. Will he bring back the giant strobing confetti cock? Or something equally perverse and over the top? Either way, he has a pair of shows planned for this year which are not to be missed!
Check out Perish's : Facebook Page / Instagram
---
RAVEN … (New York)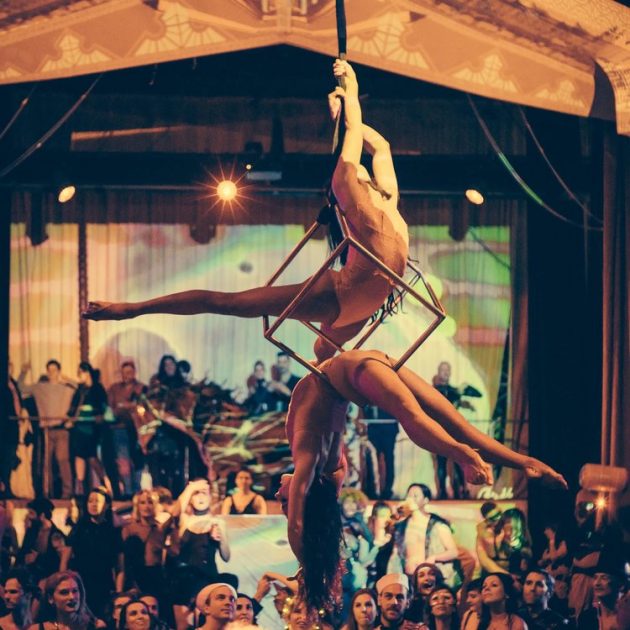 The sensual and powerful aerial duo RAVEN from New York are coming for the first time to Vancouver Fetish Weekend 2019. Performing at Fetish Factory, Torture Garden and many other high profile stages across North America & Europe, the physicality and theatrics of their performances are positively riveting. Look for them this year high above the main stage at VFW!
See more of Raven at their : Instagram
---
VINCE VOLTAGE … (Germany)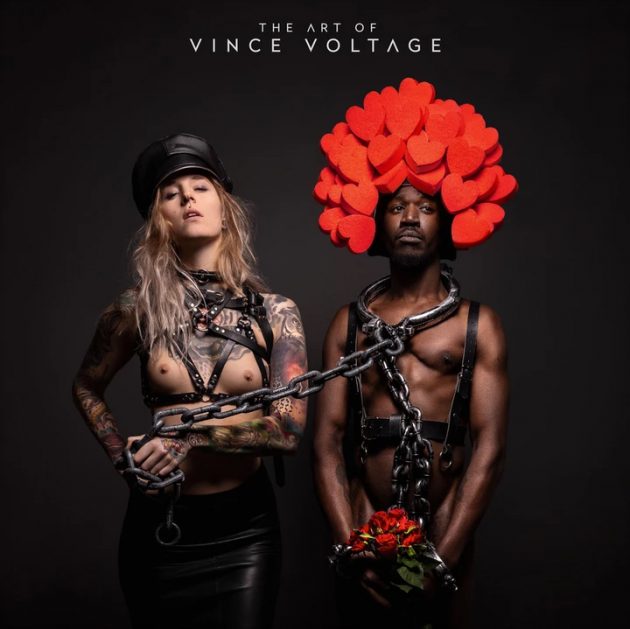 VFW is proud to present Vince Voltage, the exceptional German photographer hailing from the city of Stuttgart, and Beau of the fetish scene, showing his works in Canada and as part of an international exhibition for the first time.
The exhibition "High Voltage" will be open and on display as an art & photo exhibition installation of large format works at the main event of Vancouver Fetish Weekend, Saturday July 27, 2019.
Vince deliberately shocks with his provocative portraits, primarily of people. He brings the dirty side of people's fantasies to daylight, and achieves disturbing effects reminiscent of Robert Mapplethorpe. The impact on the audience is intensified by the strong contrast between the subject and the aesthetics of the image. The photographs look like they were taken from a fashion magazine a la Vogue, while the motifs play with the dark and secret fantasies of the soul. With a keen sense for the right choice of models, and the use of elaborate props and breathtaking image editing, he abducts his audience into crazy worlds replete with eroticism, fantasy, cyberpunk, post-apocalypse, spiritual symbols and the dark abyss of the human soul.
For further inquiries, pictures and interviews with Vince, contact : vincevoltage@gmx.de
Or check out Vince's website here : www.vincevoltage.com
---
THE BRATPACK … (Vancouver)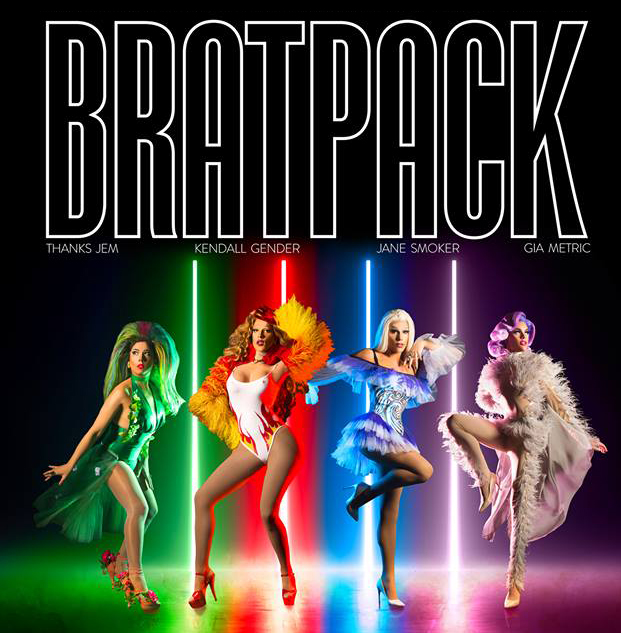 Vancouver's legendary bad girls of drag THE BRATPACK take their show from Thursday nights at the Junction right to the main stages of Vancouver Fetish Weekend this year! These girls bring their Slay-Game at 1000%! You've been warned!
---
SEATTLE SHIBARI
Seattle Shibari returns to Vancouver Fetish Weekend 2019. Prepare to be dazzled by their impressive performance-based intricate and sensual rope work on the main stage!
See more of their work at their : Facebook Page
---
SAMANTHA MACK … (Vancouver)
Returning to Vancouver Fetish Weekend 2019 as head of the fetish dress code team and main stage show host & MC is the unstoppable SAMANTHA MACK! An avid sex-positive culture advocate, adult video performer and producer, and go-to Vancouver spokeswoman, Sam's sassy, fun and educated take on sexuality is one of the many reasons we all love her!
Find more of Sam at her : Twitter
---
JENNIFER LITTLE … (Vancouver)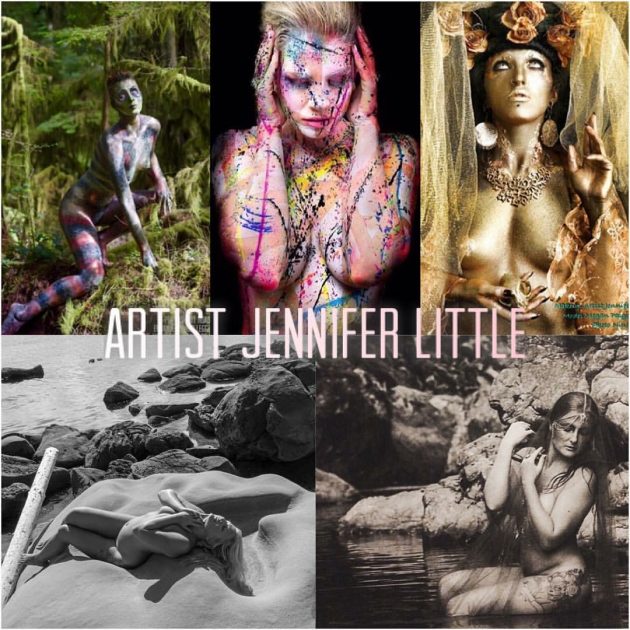 On the Friday night of VFW, renowned body painter artist JENNIFER LITTLE will be presenting a special 7 DEADLY SINS themed body paint stage showcase. Her work is astounding – check out more of it at her Facebook Page
PLUS MANY MORE TBA!
---