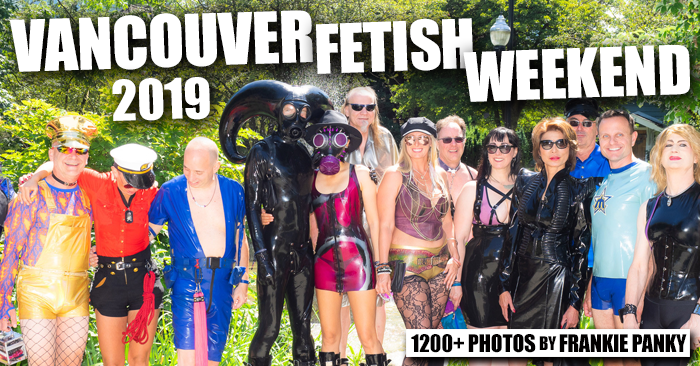 SURFACING FROM THE VAULTS, this might be THE SINGLE MOST HIGHLY ANTICIPATED PHOTO GALLERY from Vancouver Fetish Weekend … EVER!
Here is the FULL GALLERY of over 1200 photos from Frankie Panky from Vancouver Fetish Weekend 2019, starting with the first moments of the Meet & Greet on Thursday, right through to the sunset of the world famous VFW Fetish Cruise on the Sunday! This gallery is absolutely RAMMED FULL of incredible eye candy and some seriously show-stopping moments! As such, we uploaded these photos at a little bigger size and resolution than we normally would, as the photos are absolutely worth it, but this does mean bigger file sizes and longer load times!
Please Share far and wide, and remember to tag either the Vancouver Fetish Weekend Instagram or Facebook Page!
#vancouverfetishweekend
Read More