VFW2022 FRIDAY PHOTO BOOTH GALLERY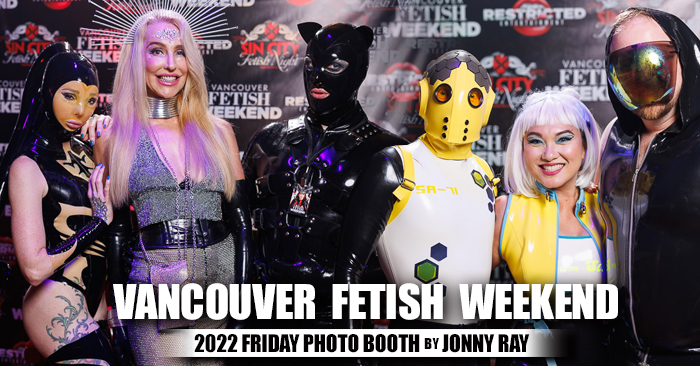 Here come the photo booth galleries from Vancouver Fetish Weekend 2022, hosted by our amazingly talented photographer Jonny Ray!
If you were in attendance and there are any photos you would like a higher resolution copy of, we would be happy to send them to you! Send in a request for the photos, with the smaller photos attached to the email as a file, to : isaacterpstra@gmail.com
To see more of Jonny Ray's work, visit his Instagram –> HERE
Please Share far and wide, and remember to tag either the Vancouver Fetish Weekend Instagram or Facebook Page, and use our hashtags!
#vancouverfetishweekend
#vancouver
#fetishweekend
#restrictedentertainment
Please note – repeat, it may take a while for the gallery to load, it is HUGE! Once the gallery has loaded, and you are in the pop-up viewing window, you can use the left and right arrow keys or swipe left and right to scroll through the gallery!