VFW2022 MEET & GREET GALLERY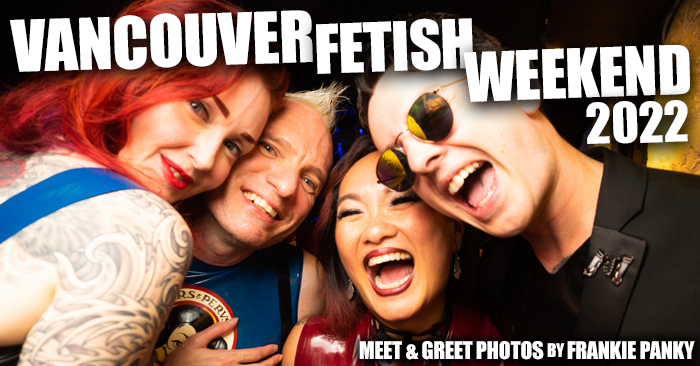 IT's ALMOST TIME FOR FETISH FRIENDS FROM AROUND THE WORLD TO GATHER IN VANCOUVER!
Courtesy of Frankie Panky, here's a little gallery from the 2022 Meet & Greet! This event is casual, free, no dress code, but of course, many people dress up anyway! It's also a great night to bring out friends who might be first timers and are nervous about diving in off the deep end into the kink community at our biggest event of of the year! The Meet & Greet is a great way to take that first dip … and emotions are always running high as friends from the community connect in the flesh after long absences apart!
Please Share far and wide, and remember to tag either the Vancouver Fetish Weekend Instagram or Facebook Page!
#vancouverfetishweekend
Please note – once the gallery has loaded, and you are in the pop-up viewing window, you can use the left and right arrow keys or swipe left and right to scroll through the gallery!