DO YOU HAVE YOUR TICKETS YET?
Get ready to once again join all your international kinky friends in Vancouver for a full summer weekend fetish holiday, packed with events where you can show your biggest and best fetish outfits, punctuated by thrilling world class entertainment and fetish fashion shows, events where you can get kinky with your pervy playmates, but also enjoy relaxed and daytime activities where you can solidify friendships and connections.  As you know, the Friday of VFW always features a large-scale themed ball which changes every year to keep things fresh and inspirational.  This year will be themed WILD KINGDOM, showcasing fantastic and ferocious fetish creatures of all kinds!  This of course will be in addition to our Saturday night main event and many other activities, including the world-famous VFW Fetish Cruise and Decompression Group Beach Trip on Monday.
GET TICKETS / RSVP on FACEBOOK / RSVP on FETLIFE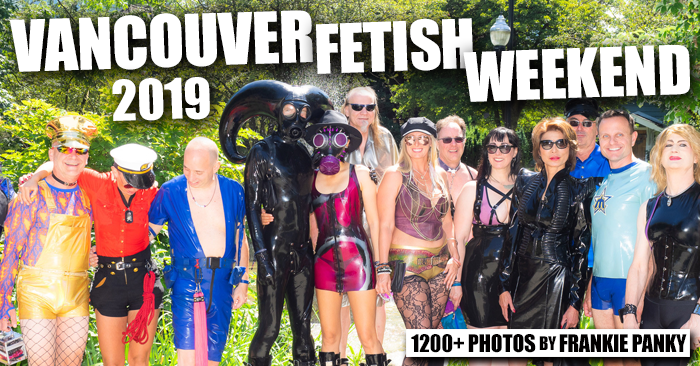 SURFACING FROM THE VAULTS, this might be THE SINGLE MOST HIGHLY ANTICIPATED PHOTO GALLERY from Vancouver Fetish Weekend … EVER!
Here is the FULL GALLERY of over 1200 photos from Frankie Panky from Vancouver Fetish Weekend 2019, starting with the first moments of the Meet & Greet on Thursday, right through to the sunset of the world famous VFW Fetish Cruise on the Sunday! This gallery is absolutely RAMMED FULL of incredible eye candy and some seriously show-stopping moments! As such, we uploaded these photos at a little bigger size and resolution than we normally would, as the photos are absolutely worth it, but this does mean bigger file sizes and longer load times!
Please Share far and wide, and remember to tag either the Vancouver Fetish Weekend Instagram or Facebook Page!
#vancouverfetishweekend
read more