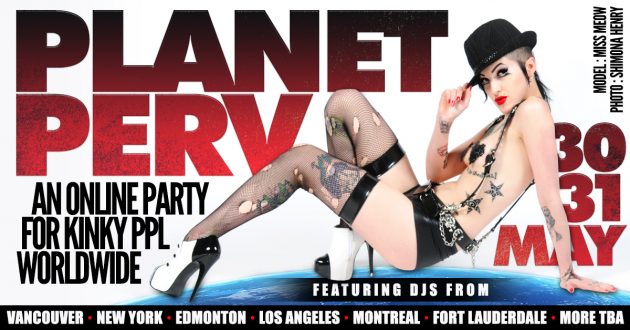 RSVP on FACEBOOK / RSVP on FETLIFE / SUPPORT WITH A $ DONATION
Join us at PLANET PERV, a FREE two-day online party for the international kink community, as well as their kink-curious friends and newcomers! Please help boost the signal and SHARE this event to all your like-minded filthy friends who are just aching for a big fetish party!
Take the opportunity to dress up and join the private fetish group video party, or just listen in to the public livestream and dance to our DJs! And of course text chat with your fetish friends from all over the world!
Organized with pride by Vancouver Fetish Weekend, with the help of many friends from Montreal, New York, Edmonton, Los Angeles, Fort Lauderdale, Montreal and Dallas.
No matter where you live or call home, you are most welcome to join us at this event!
Read More