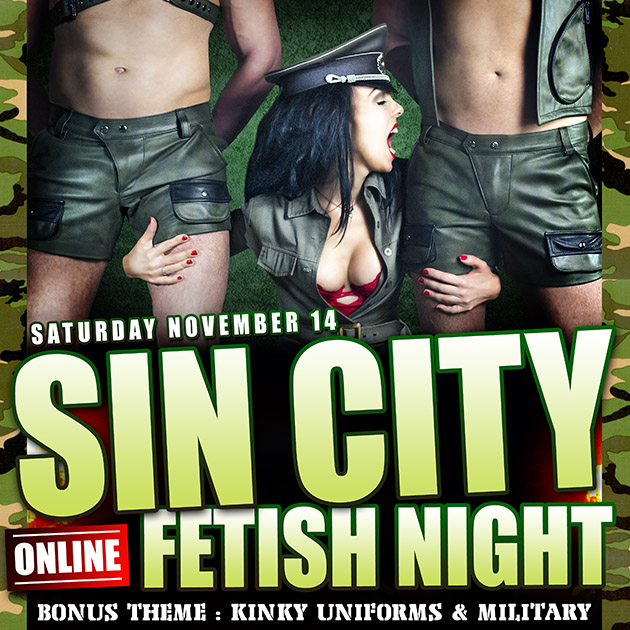 Our next online kink party will be on Saturday November 14, with a bonus theme of KINKY UNIFORMS & MILITARY! For those who wish to dress up, all fetish / sexy / risque outfits are welcome, but for those who like being part of a group theme, we encourage you to take the opportunity to dress up in your best kinky uniforms or military styled gear!
FACEBOOK EVENT LISTING / LAUNCH the MUSIC LIVESTREAM
Once again we are teaming up with our friends in Montreal from Cirque De Boudoir to bring you an online party connecting the Vancouver and Montreal fetish scenes, along with the greater international community worldwide! As well, DJ Kasey Riot will be hosting the official online afterparty! Read on for more details.
GET THE ZOOM PARTY PASSWORD / ENTER the VIP ZOOM PARTY
The main thing you need to know right off the bat is we have a FREE livestream music & chat party on Twitch, and we also have a VIP kinky group video party as well! The VIP group video party is fetish attire / kinky costume mandatory and requires 1 ticket of CDN$10 minimum per household to join.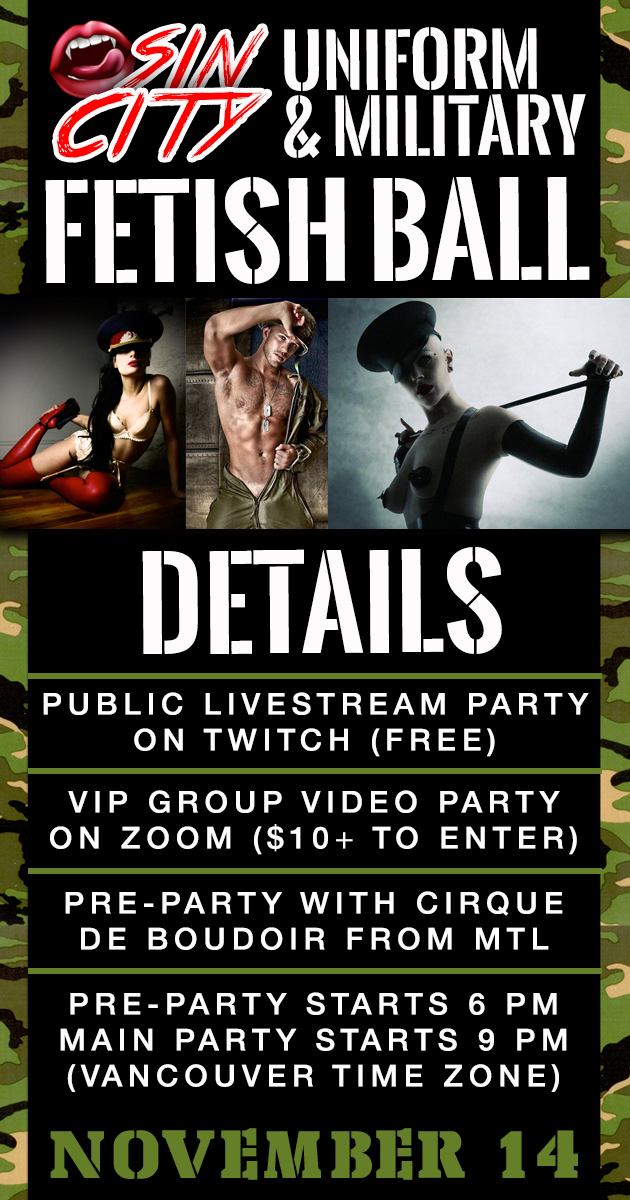 Read More