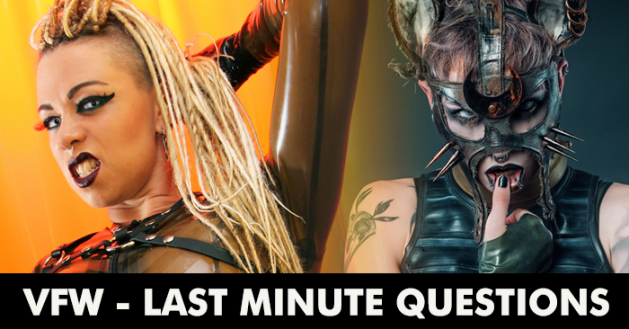 IT'S GO TIME FOR THE FIRST OFFICIAL MAIN CLUB EVENT, AND WE KNOW YOU HAVE QUESTIONS! HERE'S THE ANSWERS :
"Can I still get tickets? Where?"
Both Friday and Saturday are looking CRAZY busy, but there are a few tickets left. You can get them online at www.vancouverfetishweekend.com , or you can try just buying at the door, but this is subject to capacity, and you will almost definitely have a wait to get in as you will be behind advance ticket holders, who have priority entrance.
"How do I transfer my ticket to someone else?"
This information is easy to find online, either Google something like EVENTBRITE TICKET TRANSFER, and follow the instructions. Do not just click 'contact the organizer' and send an email and expect someone else to do this for you – emails to the organizer asking questions about information that is available online or on the website will be placed low priority on the monstrous to-do list of everything needed to get the event ready for everyone!
"When should I arrive to beat the line?"
We cannot guarantee or predict when lineups will form or how long they will be. However it is always best to arrive before 10:30 PM for speedier entry, and you do not want to miss a second of this party anyway!
Read More