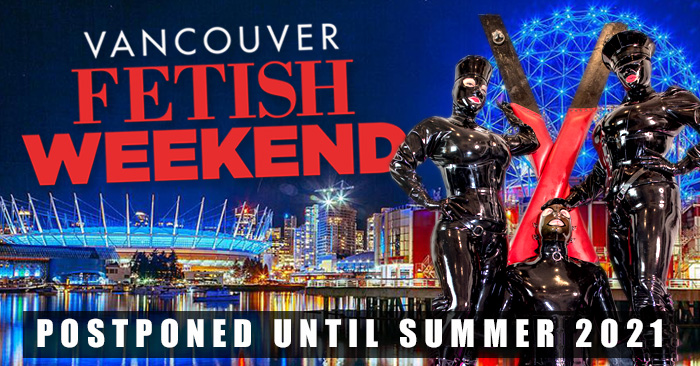 (Photo : Zemekiss / Models : MsSinstress, PrettyFilthy & Sinful Vainglory)
In solidarity with the global response to help contain and overcome the Corona Virus pandemic, it is with great sadness that we announce the postponement of Vancouver Fetish Weekend to the summer of 2021. While our beautiful city of Vancouver, British Columbia and Canada in general has been faring fairly well as compared to many other countries which are suffering far longer timelines in getting things under control within their borders, it is very clear that at this point, large in-person gatherings will not be possible before the end of summer, and air travel will not return to normal for quite some time.
While we recognize that the understanding of the virus and disease outbreak at the heart of the pandemic is evolving, with new information and projected timelines coming out daily, we do not want to reschedule based on hopeful guesses, only to have people have to juggle and re-juggle plans multiple times. We will not be announcing any ticket sales or fully confirmed rescheduled dates until a completely solid all clear has been given by all relevant health authorities, so that once ticket sales do start up for the rescheduled dates, all our guests can be one hundred percent confident in making plans to take part.
Click through for the full news bulletin!
Read More