Best Of VFW / Red Carpet (NSFW) from Restricted Entertainment on Vimeo.
Hosts, designers, performers and excited attendees from all over the world let you know what Vancouver Fetish Weekend is all about, what makes it so special, and why it draws so many people from so many communities together. CLICK THAT PLAY BUTTON and get ready for a serious dose of over the top eye candy!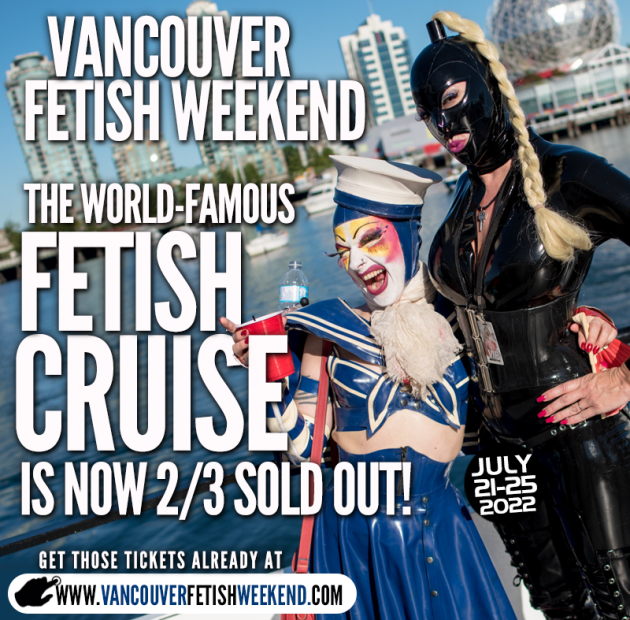 Vancouver Fetish Weekend 2022 fast approaches, as we roar back to life for our first event since everyone's unplanned two-year hiatus! Don't have tickets? At the time of this posting, weekend passes + cruise are over 2/3 gone! Grab yours soon before they are SOLD OUT!
HUGE THANK YOU to Stu MacKay-Smith and his team for the many, many hours of hard work that went into producing this phenomenal video!
Read More