Vancouver Fetish Weekend 2017 – Gallery #2, by Fucken' Gerry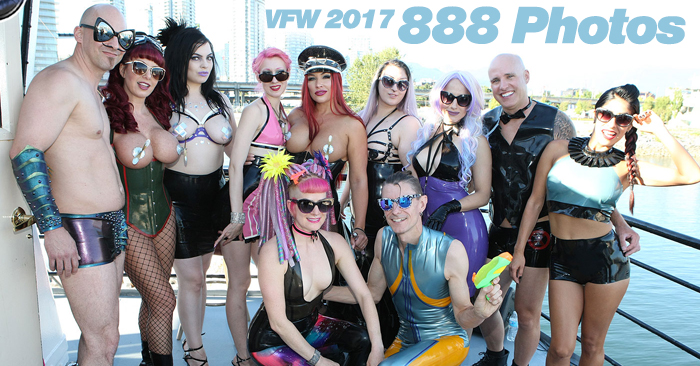 Check out this AMAZING gallery from kink scene mainstay Fucken' Gerry, covering all the magic moments from VFW2017.   The joyous vibes at the Thursday Meet & Greet party as kinksters re-connected with their friends from around the world.  The explosion of colour at the Carnival Of Kink Friday party, complete with spontaneous on stage clown orgy.  The absolutely massive 5 Year Anniversary Fetish Ball on Saturday night, with a dazzling array of over the top fetish outfits and unforgettable performances.  The world-famous Sunday Fetish Cruise, followed by the closing Wet & Wild Bondage Ball at the Odyssey – all these moments and more are here in this gallery of over 800 photos!
THANK YOU to everyone who attended!  If you love these photos, please share them … well, the ones appropriate for sharing anyway 😉
Be patient as the gallery loads – it's quite large and may take a bit!
Note that once you are in the pop-up image browser window, you can fast-scroll through the gallery by clicking on the arrow keys or swiping left or right!