Vancouver Fetish Weekend – Carnival Photo Booth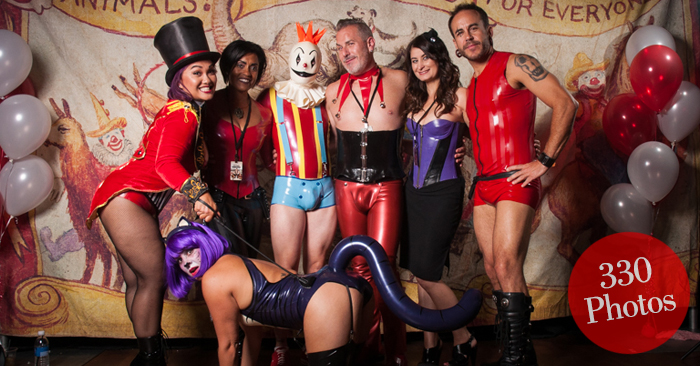 Every year at Vancouver Fetish Weekend, the Friday is a different full-scale theme, to inspire creativity, and keep things new and fresh! While all fetish styles are always welcome at every VFW event, who doesn't love being part of a giant group theme? Check out these kinky, colourful photos from the Friday of VFW2017, themed CARNIVAL OF KINK!
The theme for the Friday of VFW2018 is : Black Magic / Occult / Goth / Satanic / Witchcraft!
All photos by : Deadly Photography.
THANK YOU to everyone who attended!  If you love these photos, please share them … well, the ones appropriate for sharing anyway 😉
Be patient as the gallery loads – it's quite large and may take a bit!
Note that once you are in the pop-up image browser window, you can fast-scroll through the gallery by clicking on the arrow keys or swiping left or right!