PERFORMER ANNOUNCEMENT – THE BRATPACK!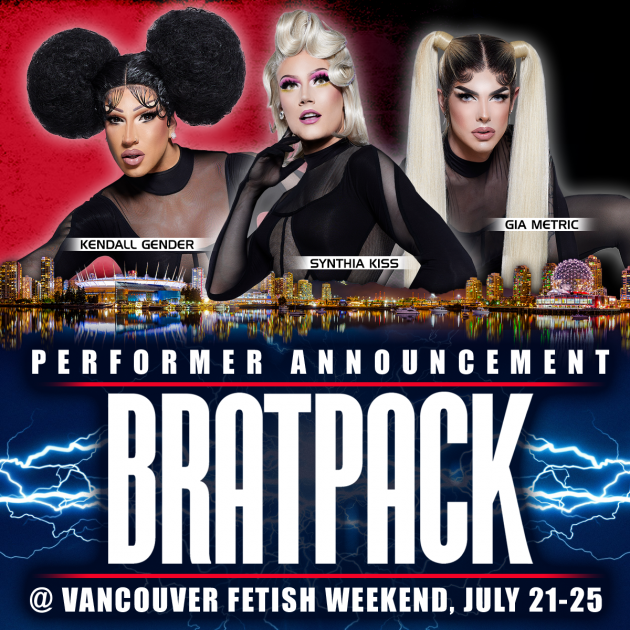 HUGE PERFORMER ANNOUNCEMENT! Legendary drag troupe THE BRATPACK will be joining us for Vancouver Fetish Weekend 2022, with a marquee performance at the main event at Harbour Event & Convention Center on Saturday, July 23!
If you live in Vancouver, you of course know the Bratpack from their long-running weekly drag shows at the Junction in the West End, and beyond. Now while they have been performing at VFW the last few years, a little thing happened since we last had them hit our stage. And that little thing was that not one, not two, but three Bratpack members made it onto Canada's Next Drag Race, where they reached a global audience, levelled up their game 1000x, and legitimately became international superstars!
We are THRILLED to be welcoming back KENDALL GENDER, SYNTHIA KISS and GIA METRIC, and can't wait to see what they have cooked up for us!
Please follow them at their Instagrams, linked below!
Kendall Gender / Synthia Kiss / Gia Metric