DESIGNER ANNOUNCEMENT – BLACKLICKORISH LATEX!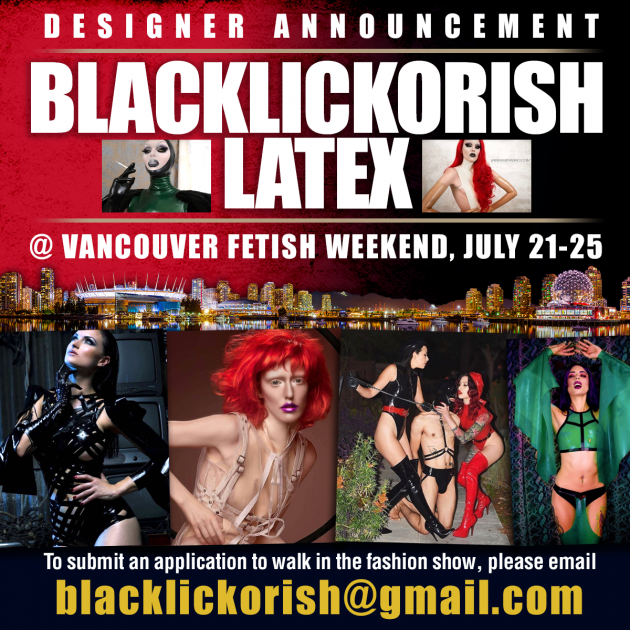 We are proud to announce that BLACKLICKORISH LATEX will be showcasing a main stage, prime time, full scale runway fashion show at Vancouver Fetish Weekend 2022!
Bio:
BlackLickorish Latex was founded in 2006 in Los Angeles by Alyssa Norman. Focusing on fashion-forward latex for over 16 years, BlackLickorish is all made-to-measure to accentuate and flatter every body. Specializing in music, film, editorial, stage, dungeon and party wear, their client roster includes amazing artists such as Lizzo, Halsey, Zack Snyder, Nicki Minaj, Bella Poarch, Detox, Demi Lovato, Iggy Azalea and many others,
Model Submissions :
BlackLickorish Latex will be accepting model submissions to fill 10-12 spots for their showcase. POC / female / male / non-binary/ trans and every type of body welcome. If interested, please send an email to : blacklickorish@gmail.com
Please be sure to include at least one photo of your current look, any relevant model, performer or runway experience, and any links to Facebook or Instagram accounts.
Check out more of BlackLickorish Latex at their Instagram / Official Website / Etsy Store.