447 Photos From Vancouver Fetish Weekend by Zemekiss Photography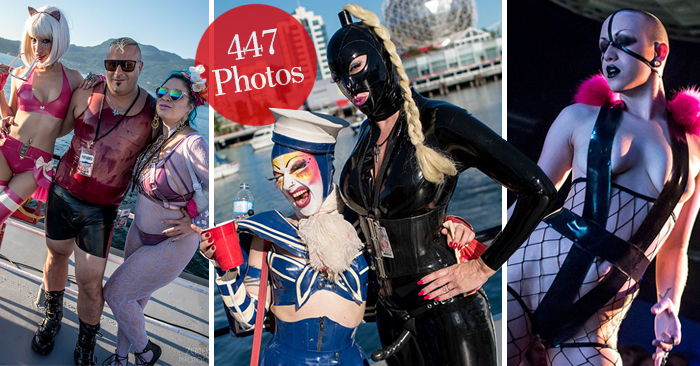 If you aren't already crazy excited for Vancouver Fetish Weekend 2018, coming up quick July 26-30, you will be after checking out this ultra glossy gallery of all the gorgeous people from the 2017 festival, courtesy of Zemekiss Photography. A latex lover at heart, a true fetishist and long time supporter of the local kink scene in Vancouver, Zemekiss just might have captured our favourite gallery from the entire weekend! There are SO many amazing moments with creative and glowing attendees, epic runway moments during the fashion shows, and of course the FETISH CRUISE!
Do yourself a favour, take 5 minutes, and dig into this gallery! And of course SHARE all the photos you love … well, the ones that are safe to share anyway!
Note that once you are in the pop-up image browser window, you can fast-scroll through the gallery by clicking on the arrow keys or swiping left or right!