Vancouver Fetish Weekend 2017 – Gallery #1, by Gothic BC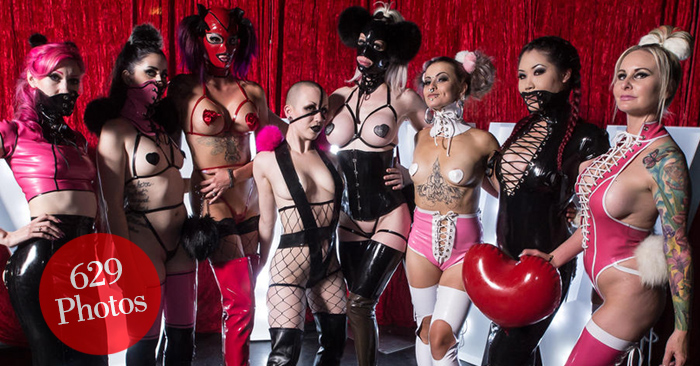 The first official photo gallery from Vancouver Fetish Weekend 2017 is UP, courtesy of long time resident photographer Atratus and his long-running website Gothic BC chronicling the Vancouver alternative scene! He was on hand as roving photographer for the Thursday Meet & Greet, the Friday Carnival Of Kink, and the Sunday VIP Fetish Cruise, as well as hosting our incredibly popular VFW photo booth at the Saturday 5 Year Anniversary party!
If you would like to get ahold of a larger size copy of any of the photos, drop a message to the photographer here!
One of the things we love the most about our global fetish community is how diverse and wide-ranging it is! Browsing through this gallery of pervy partiers beaming with happiness and having the time of their lives, you'll find every body type, age and sexual preference out there, as well as a giant display of different creative styles! And we love love LOVE every second of it! Thank you to each and every one of our attendees for simply being YOU, and bringing your fun & frisky energy to the event!
If there's a photo of you in here that you love, we would be honoured if you shared it or used it as a profile photo on Facebook or Fetlife! If you do, please try and remember to credit or shout out the photographer Atratus and Vancouver Fetish Weekend in some way!
Now, on to the photos! Be patient, it's quite large and may take awhile to load!
Note that once you are in the pop-up image browser window, you can fast-scroll through the gallery by clicking on the arrow keys or swiping left or right!