Vancouver Fetish Weekend 2019 | Natasha Gris Gallery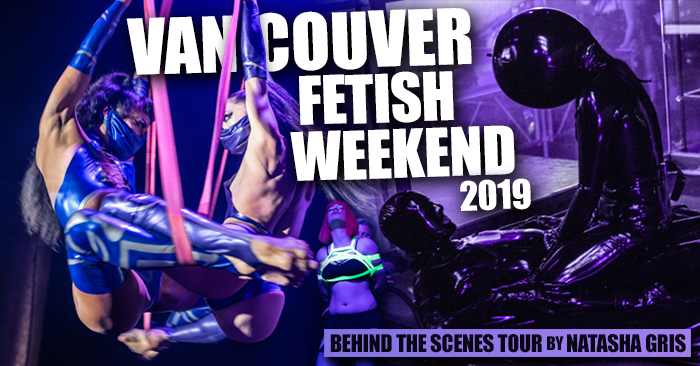 Ready for some more stunning images from VFW2019? Photographer Natasha Gris takes you on a tour of the main Friday and Saturday events, including behind the scenes snapshots from backstage, getting ready for the spectacular fashion shows by featured designers Star Creations and Jaded Jewall.
To see more of Natasha's fantastic photo work, visit her Facebook Page here!
Please share far and wide, and remember to tag either the Vancouver Fetish Weekend Instagram or Facebook Page!
Please note – it may take a while for the gallery to load. Once the gallery has loaded, and you are in the pop-up viewing window, you can use the left and right arrow keys or swipe left and right to scroll through the gallery!