Sleaze & Tease Fetish Ball Photo Booth (92 Photos)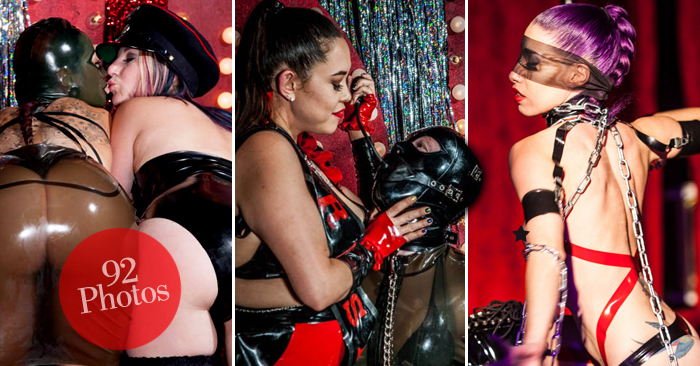 The final night of Vancouver Fetish Weekend always turns extra sexual at the closing Sleaze & Tease Fetish Ball at the historic Penthouse Strip Club. Check out this gallery from the photo booth plus some roving and stage show shots from house photographer Ira Rotenberg of Vancouver Positive Body Image Photography, highlighting local & visiting international kinksters at play. It takes some true fetish endurance to make it all the way through every event from Thursday, Friday, Saturday and Sunday … next year we are making 'I Survived Vancouver Fetish Weekend' badges for everyone who makes it right to the end on Sunday night!
A huge thank you to everyone who attended Vancouver Fetish Weekend 2016, and jumped in front of the camera to be part of our official galleries from the various events! Your kinky passion shines bright in all the photos. The fetish scene cuts across many boundaries and transcends age, gender, sexual orientation, nationality and more … we absolutely LOVE what a wide range of people are represented in this and all the galleries from the events!
There are still more photo galleries, but for now, check out this gallery, share, and enjoy!