VFW Survivor's Brunch – Tuesday July 26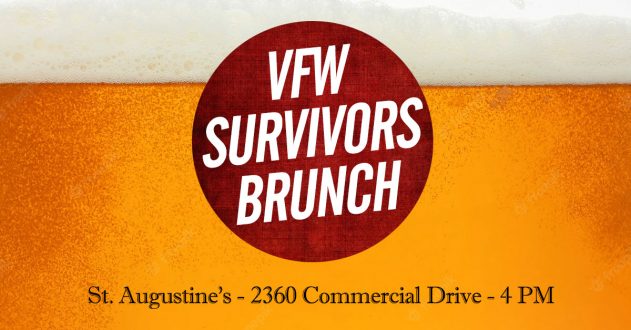 Calling all survivors of Vancouver Fetish Weekend 2022! If you are still standing, you are invited to a casual pub meet up for a late brunch / early dinner at St. Augustine's pub at 2360 Commercial Drive.
Open to all friends and family of the fetish community who want to pop by, whether you attended VFW or not!
Very casual vibe, just drinks, food and hanging out with the shattered husks of the hard working VFW crew, and the last of our international attendees before they all fly home.
St. Augustine's has a great selection of meat, vegetarian, gluten-free and various dietary options, plus of course lots of frosty beverages on this hot summer day. Drop by and say hi, we'll be on the long table!