VFW FETISH CRUISE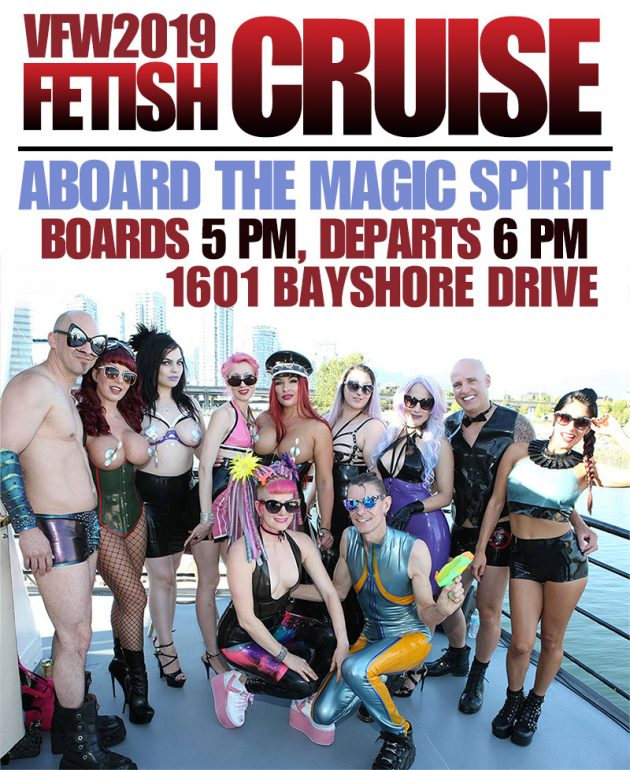 TODAY IS THE DAY FOR THE MOST HIGHLY ANTICIPATED PARTY OF Vancouver Fetish Weekend, the VIP FETISH CRUISE!
Boarding Location : 1601 Bayshore Drive, behind the Westin Bayshore. Note that this is NOT the same location as previous years!
Boarding time starts at 5 PM and cuts off at 6 PM sharp, when the boat sails with or without you!
Now get ready to go cruisin' for a bruisin' !