TICKETS LAUNCH NOON MAY 4!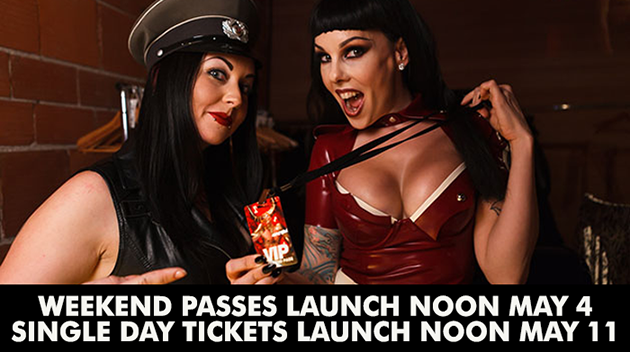 Kinky creatures of the world, it is finally time for us to announce that it is GO TIME! Vancouver Fetish Weekend 2023 weekend passes launch at noon May 4, single day tickets launch noon May 11.
The most coveted event of the entire weekend is the VIP Fetish Cruise – there is literally nothing else like it in the world – and it is limited capacity and only available as part of a weekend pass! Those go FAST! So be ready to snag yours the second those weekend passes activate! WE CAN'T WAIT TO SEE YOU ALL IN VANCOUVER!!!!