TICKET RELEASE DATE ANNOUNCED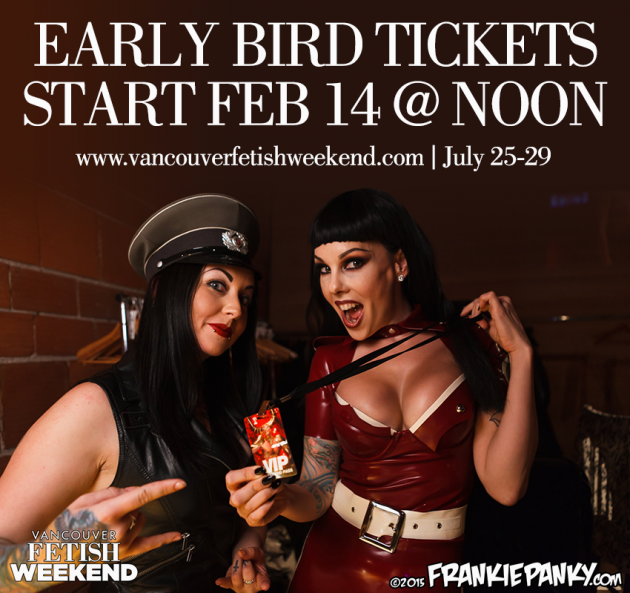 EARLY BIRD DISCOUNTED WEEKEND PASSES RELEASE FEBRUARY 14 AT NOON!
Please note that tickets are PASSWORD-PROTECTED for the first two weeks, to give access to the discounted tickets first and foremost to the loyal supporters who stay connected to us through the Newsletter! To buy tickets at this time, you will need a password, which is sent out exclusively via the Newsletter at noon on Feb 14, so please make sure you have signed up by then! You can unsubscribe anytime.
Also please note that tickets to the world-famous FETISH CRUISE, our most in-demand event of the entire weekend, are ONLY available as part of a weekend pass. Up to 3/4 of the Cruise tickets sell out during the early bird phase, so you will want to be ready to pull the trigger the second tickets go on sale if you want to have a chance at scoring a spot on the yacht!