PRIVATE AFTER/PLAY PARTY TONIGHT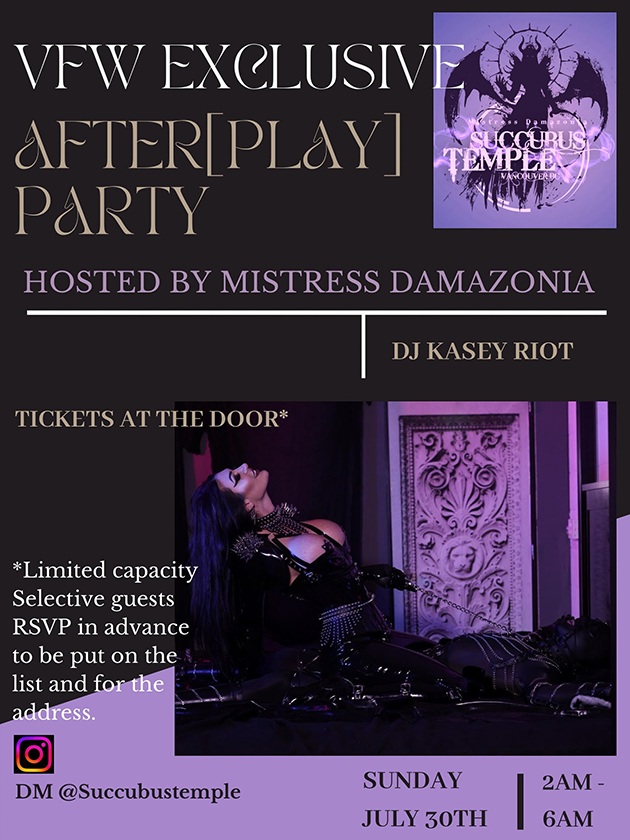 Mistress Damazonia is hosting a private after / play party tonight!  While VFW endorses this event, it is an entirely seperate event and 100% run by Mistress Damazonia.
Limited capacity, for selected guests.
To apply for entry, you must RSVP in advance, by sending a direct message on Instagram to @Succubustemple .
This is the ONLY method of application & consideration for participation.
Vancouver Fetish Weekend staff will not respond to further inquiries about the afterparty, but we might see you there if you make it 😉