Major Fetish Cruise Announcement!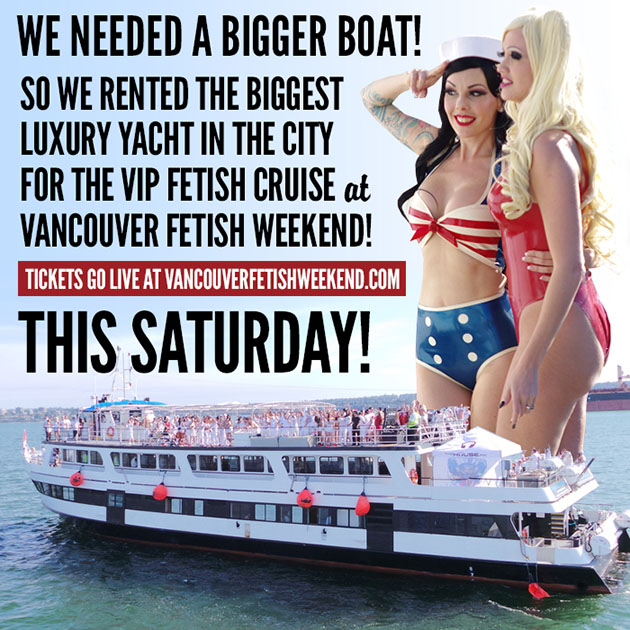 Fetish fun on the high seas? Sign me UP! This year's VIP Fetish Cruise gets twice as big! Be ready to grab tickets starting this Saturday at noon, because they will go fast!
FINALLY we can make the biggest announcement of all for this year's Vancouver Fetish Weekend, happening July 27-30! In addition to the four club events happening at various A-list venues around town, we've rented the biggest luxury yacht in the city for our Sunday July 30 VIP Fetish Cruise! As far as we know, this is the biggest fetish cruise in North America!
Past year's cruises have sold out in just 1-2 weeks, and though this year's boat is almost twice as big, tickets are expected to go just as fast! There are only 325 tickets available, and they will be scooped up like LIGHTNING.
Pre-sales start this Saturday at the VFW website! They will be password protected, with the password being sent out to our Newsletter subscribers, who get first crack! Included in the email will be a link directly to the ticket purchase page! So if you haven't subscribed to the Newsletter yet, now's the time! You can unsubscribe at an any time!
It's almost go time!