BEACH DAY TODAY! SHUTTLES LEAVE 1 & 3 PM!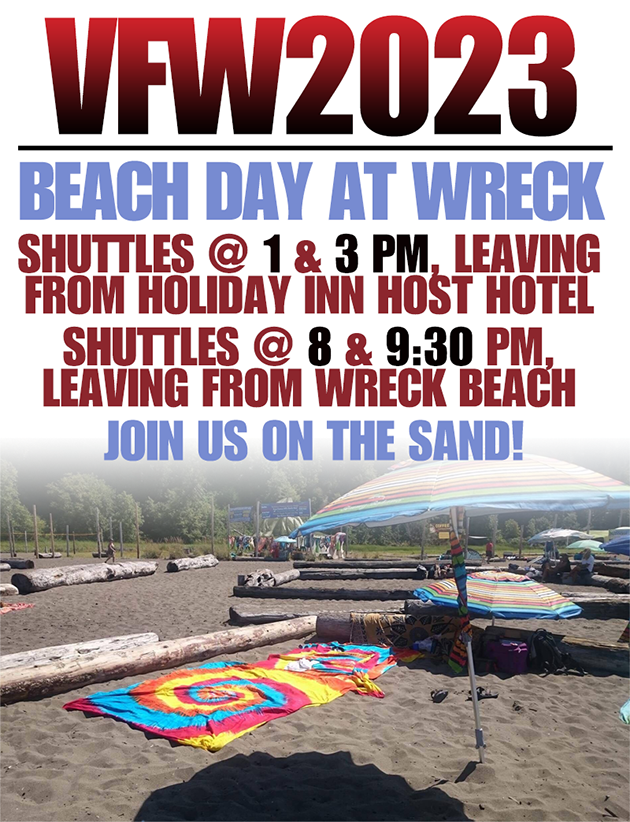 Join a group day trip to the legendary and stunning clothing-optional Wreck Breach with all your kink community friends! Free shuttle from the host hotel for all VFW weekend pass holders … it's the perfect way to unwind and spend quality social time with all the people you spent time with over the weekend! Read on for more information ….
If you didn't get a weekend pass and thus don't have access to the bus, you're still of course more than welcome to make your own way to the beach and join us there!

---
Shuttle info at a glance :
Shuttles leave the host hotel 1 and 3 PM
Shuttles leave Wreck Beach at 8 PM and approx 9:30 PM (immediately after sunset)
FREE for all VFW weekend pass holders
Non-weekend-pass-holder attendees are welcome to jump in any unused seats on each trip in the off chance there are still empty seats at departure, but priority will always go to VFW weekend pass holders first!
Pickup and drop off location downtown is the Holiday Inn at 1110 Howe St, just off Davie.
Note that each shuttle can holds about 45 people, for a total of 90 people between the two shuttles. Seating is strictly first come first serve!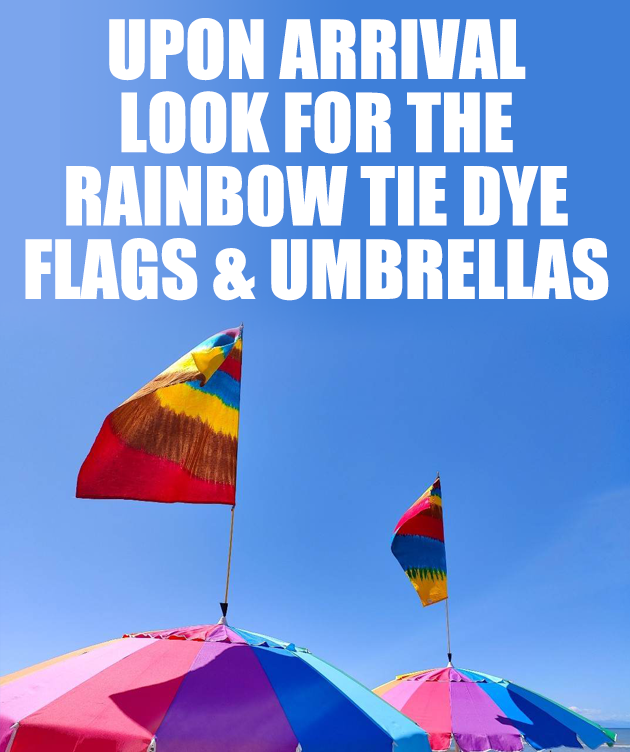 When you get there, look for the rainbow umbrellas!  This is base camp where Vancouver Fetish Weekend attendees will be setting up!  Feel free to join our group, or, set up anywhere you like on the beach!
---

What you need to bring :
– blanket & towel (or rent one from one of the local vendors)
– water & refreshments (no open alcohol is permitted but the beach is very relaxed if you keep things subtle & well behaved. Bring sippy cups for your drinks and all will be good!)
– food & snacks (there are many vendors on Wreck Beach where you can buy food & drink if you prefer, or you can bring your own in!)
– beach attire (see the next section!)
– sunblock – it's gonna be HOT!
– hats or umbrellas if the sun is not your friend
ALL VFW WEEKEND PASS HOLDER ATTENDEES will also be getting a free freezie on the beach from our good friend and long-time kink community member FREEZIE TIM. We really can't oversell enough how tasty his treats are …. just an added bonus and thank you to everyone who spent the weekend with us!
---

Beach attire – nude or not, it's all good!
Wreck Beach is a legendary clothing optional beach, and has been for decades! Many people wear normal beach attire with tops and bottom bits covered, while many go fully nude, or in very small beach wear, and all are welcome and accepted. Wreck Beach has a very open, & accepting, fun-loving, body-positive and respectful vibe, and however you wish to dress, you will feel comfortable and welcomed, and have a phenomenal time.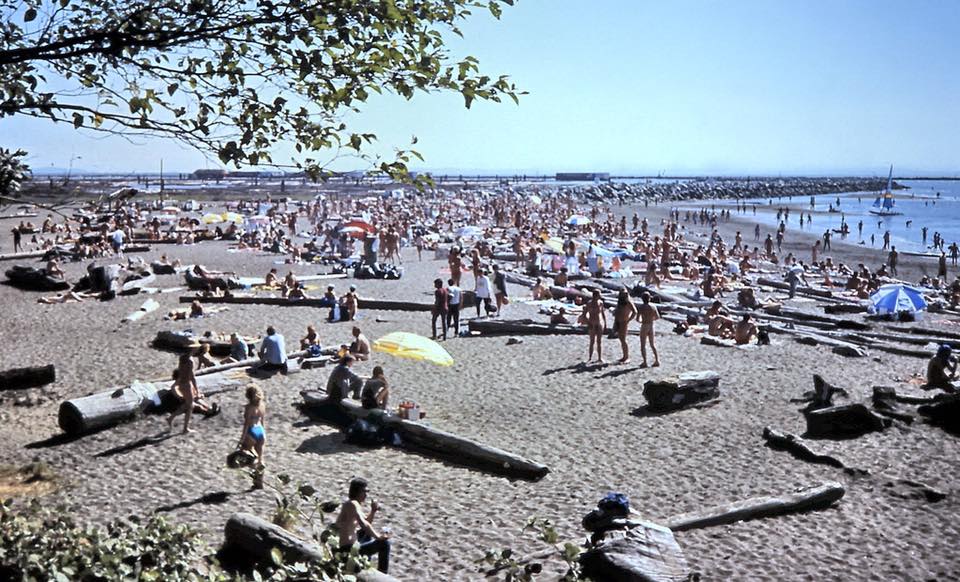 ---

Warning – stairs ahead!
Be aware that there is an easy but long stairway down to Wreck Beach! There are places to stop and sit along the way but it is definitely a hike! The tradeoff is – the beach is completely surrounded by nothing but water, trees, mountains and sand, with absolutely zero buildings or man-made structures in sight, other than what's on the beach. The sun sets over the horizon right in the middle the water … truly an amazing spot to decompress from a wild weekend!

---

Ends at sunset, leave no trace!
There's always a killer vibe at the magical moment when the sun slips under the horizon, and then it's time to gather up everything and leave ASAP as it gets very dark, very fast, and it's a hike up the long stairway. This is a LEAVE NO TRACE gathering – not a scrap of paper gets left on the beach, everything gets collected and taken out with us! Head upstairs immediately to catch our last shuttle back to downtown Vancouver.
---

No cameras, be respectful!
As this is a clothing optional beach, cameras and photos are highly frowned upon anywhere at Wreck Beach. This is a relaxed and respectful body-positive community gathering!
---

Any further questions, feel free to write in via the contact page!