A Journey Through The Vancouver Fetish Weekend (284 Photos)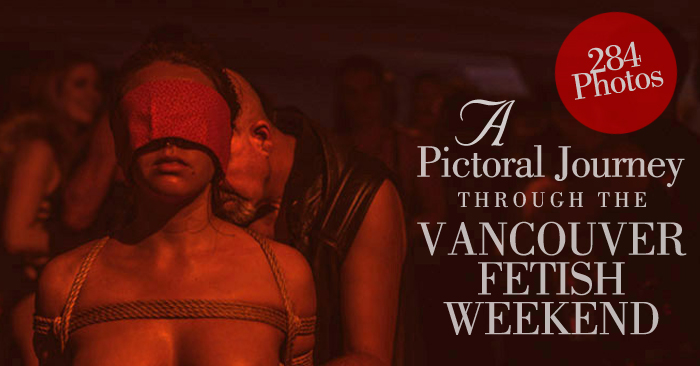 An anonymous photographer takes a journey through Vancouver Fetish Weekend, his first experience at a large scale fetish event. Along the way he meets dominatrixes, slaves, submissives, latex lovers, international fetish wear designers, and captures many intimate moments with attendees, rope bondage couples, stage performers from all over the world, and much much more. Great care was taken to capture the spirit of the event while subtly preserving the anonymity of all attendees save for those who wished to appear in the photographs.
Appearing in this gallery, in no particular order – Samantha Mack, Masuimi Max, Cervena Fox, Vertigo Rope, Isaac T, Kasey Riot, DJ R-Lex, Val Vampyre, Evilyn13, DJ Rascal, Claudia Rylie, Dawnamatrix Latex, Pandora Deluxe Latex, Brent Ray Fraser, Lola Frost, Villainy Loveless …. and several hundred incredibly creative kinksters from Vancouver and all over the world!
Browse and enjoy, and please share links to the gallery for others to see!